This study presents the results of field experiments in Nigeria to establish optimum plant densities of cowpea.
Date produced: 2018
Project: TLIII
File type: PDF (219.46 KB)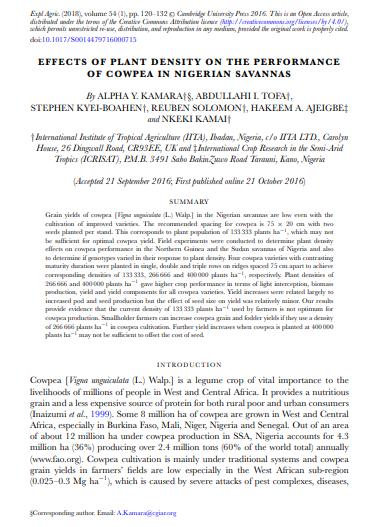 This study examined the agronomic responses of three contrasting soybean [Glycine max (L.) Merr.] varieties to plant populations in two distinct agro‐ecological locations (at Samaru Zaria and Samaru‐Kataf) within the Guinea savanna region of northern Nigeria in the 2009, 2010, and 2011 growing seasons.
Date produced: 2014
Project: TLII
File type: PDF