This study provides an overview of Ethiopia's common bean research program, which aims to develop in-demand bean varieties for enhanced adoption, improve food and nutrition security, and generate higher incomes for smallholder farmers.
Date produced: 2019
Project: TLIII
File type: PDF (139.41 KB)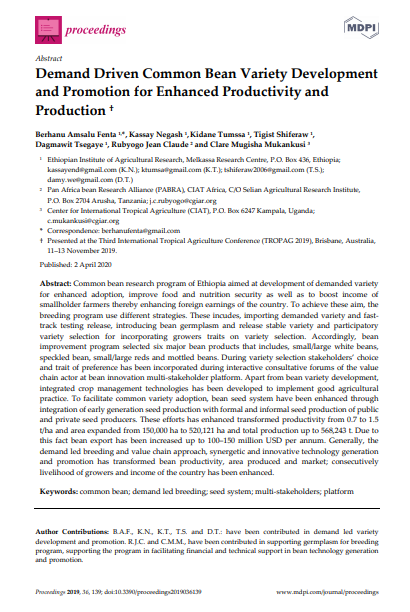 The strong association between root and nodule parameters and whole plant productivity demonstrated in this study suggests the potential application of simple root phenotypic markers in screening for drought tolerance in soybean.
Date produced: 2014
Project: TLIII
File type: PDF (7.70 MB)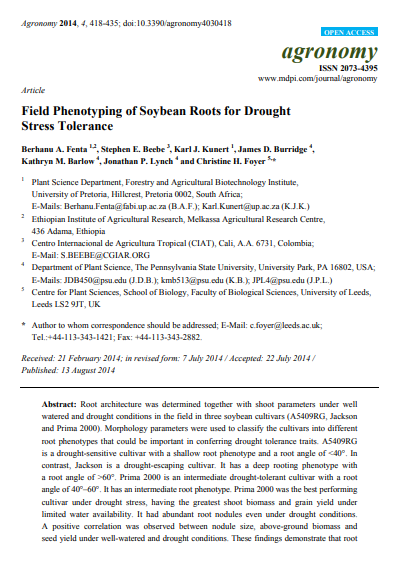 The findings presented in this journal article suggest that nodule characteristics and SNF ability should be included with above- and below-ground traits as phenotypic markers in germplasm evaluation and breeding programs aimed at improving drought tolerance in common bean.
Date produced: 2014
Project: TLIII
File type: PDF