Chickpea is one of the most important food legumes that holds the key to meet rising global food and nutritional demand. In order to deploy molecular breeding approaches in crop improvement programs, user friendly and cost effective marker resources remain prerequisite. This study aims to expand marker resources for genomics assisted breeding (GAB) in chickpea.
Date produced: 2019
Project: TLIII
File type: PDF (1.06 MB)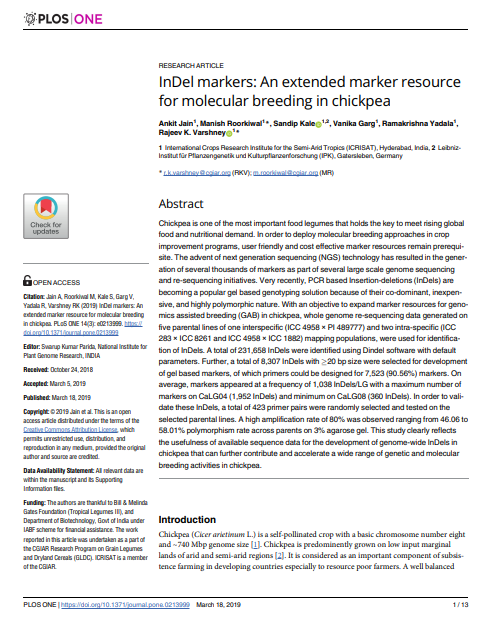 Screening of whole-genome resequencing data from 429 chickpea lines using the high throughput SNP genotyping platform 'Axiom® CicerSNP Array' identified 4.9 million SNPs, from which a subset of 70,463 high-quality nonredundant SNPs was selected using different stringent filter criteria.
Date produced: 2018
Project: TLIII
File type: PDF (922.47 KB)