This poster abstract details the impacts of the Tropical Legumes projects on groundnut production and productivity in Nigeria.
Date produced: 2017
Project: TLIII
File type: PDF (117.63 KB)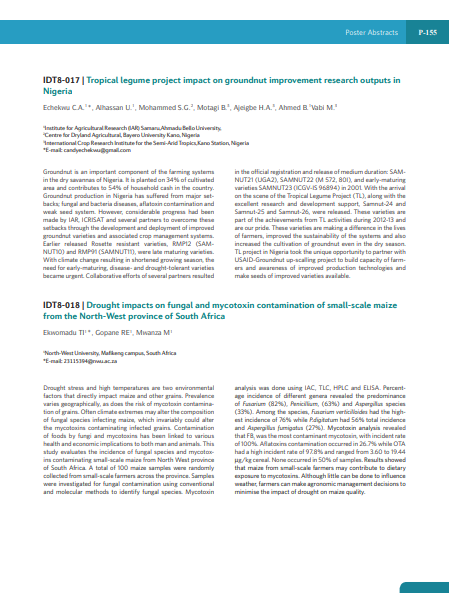 This study presents the results of a groundnut participatory varietal selection exercise in northern Nigeria, which revealed that resistance to pests and diseases, early maturity, pod yield, oil yield, haulm yield, pod and kernel features, and drought tolerance are the most important groundnut traits for farmers.
Date produced: 2016
Project: TLIII
File type: PDF (1.06 MB)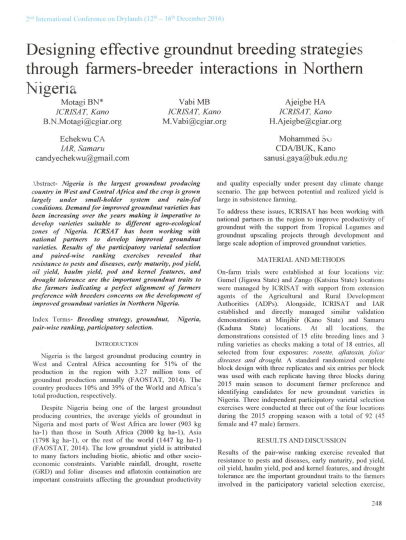 This handbook provides an effective guide for farmers on groundnut crop production and general management best practices in Nigeria and its neighboring countries.
Date produced: 2015
Project: TLIII
File type: PDF (1.27 MB)