This paper analyzes factors underpinning the adoption of improved groundnut varieties among farmers to pave the way for upscaling quality seed used for increased production and commodity business in farming communities.
Date produced: 2020
Project: TLII, TLIII
File type: PDF (374.11 KB)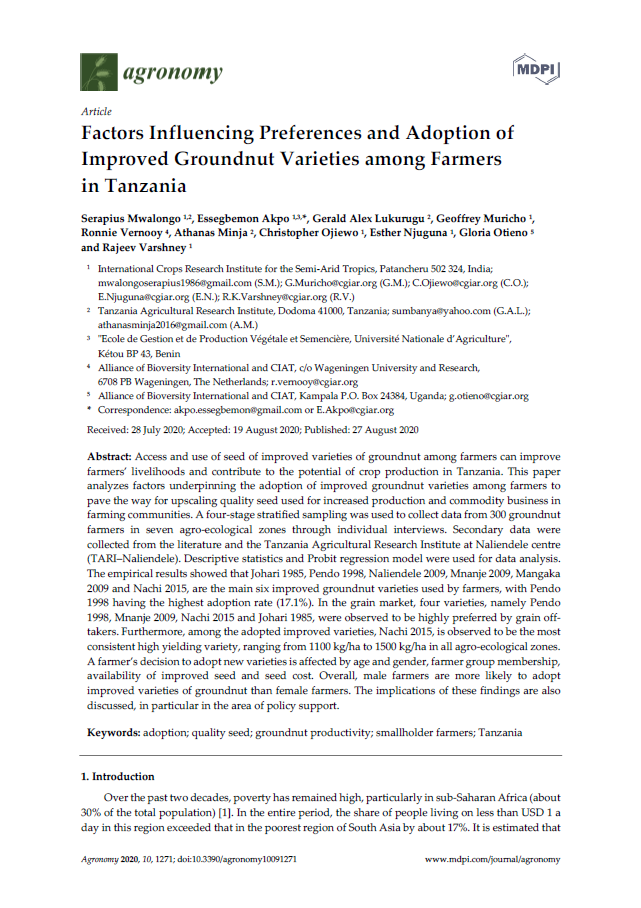 Using data from smallholder groundnut producers in Nigeria, we analyzed the gender yield gap by applying the exogenous switching regression model and Oaxaca–Blinder decomposition framework. Results showed a significant gender yield gap in favor of male headed households.
Date produced: 2020
Project: TLII, TLIII
File type: PDF (284.92 KB)