A study investigating the underlying causes of a gender yield gap in groundnut production, based on survey data from 228 farm households from two groundnut growing regions in Uganda.
Date produced: 2019
Project: TLIII
File type: PDF (1.78 MB)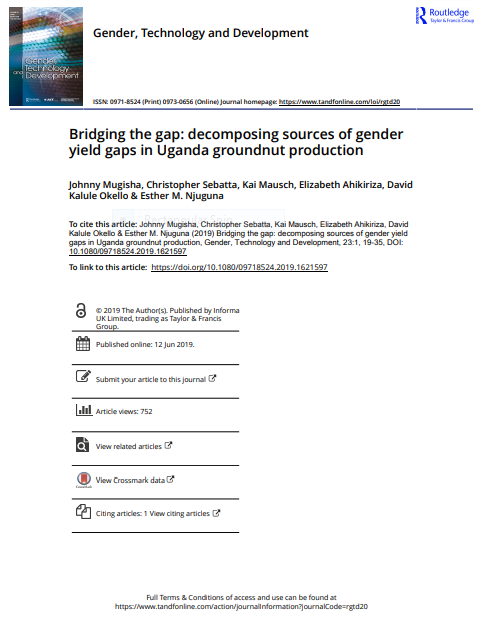 The study was initiated to determine the genetic variability of late leaf spot (LLS) resistance among segregating generations of Valencia groundnut varieties. Crosses were made between NuMex-M3 × ICGV-SM 02501, Valencia C × ICGV-SM 02501, Redbeauty × ICGV-SM 03590 and Valencia C × SGV-07009 parental lines.
Date produced: 2015
Project: TLIII
File type: PDF (391.98 KB)