In this review, the authors compare the marker systems used for fine mapping and QTL cloning in the pre- and post-NGS era. They then discuss how different NGS platforms in combination with advanced experimental designs have improved trait analysis and fine mapping.
Date produced: 2020
Project: TLIII
File type: PDF (1.96 MB)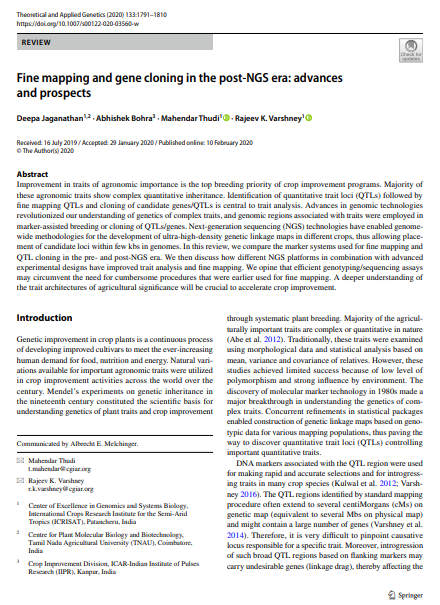 Terminal drought is a major constraint to chickpea productivity. In this article, QTL-seq approach was used to identify candidate genomic regions for 100-seed weight (100SDW) and total dry root weight to total plant dry weight ratio (RTR) under rainfed conditions.
Date produced: 2016
Project: TLIII
File type: PDF (1,022.53 KB)