This paper analyzes factors underpinning the adoption of improved groundnut varieties among farmers to pave the way for upscaling quality seed used for increased production and commodity business in farming communities.
Date produced: 2020
Project: TLII, TLIII
File type: PDF (374.11 KB)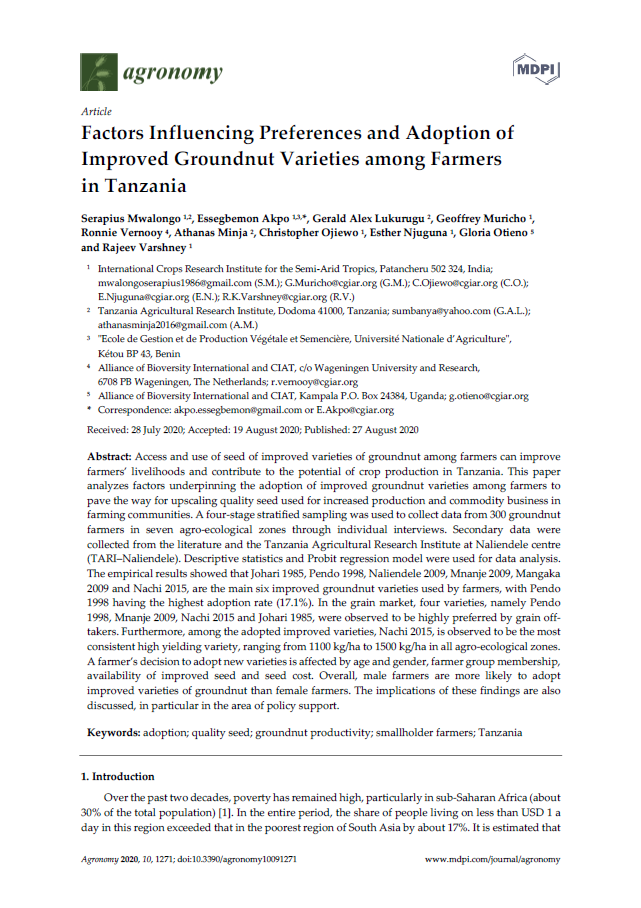 A review paper highlighting advances in crop improvement to enhance groundnut grain quality and nutrient profile for food, nutrition and economic benefits, focusing on host-induced gene silencing and transgenic approaches, high oleic groundnut varieties, research on groundnut allergens, exploitation of diploid and tetraploid genome sequences, and the delivery of advanced genetics to smallholder farmers.
Date produced: 2020
Project: TLIII
File type: PDF (1.54 MB)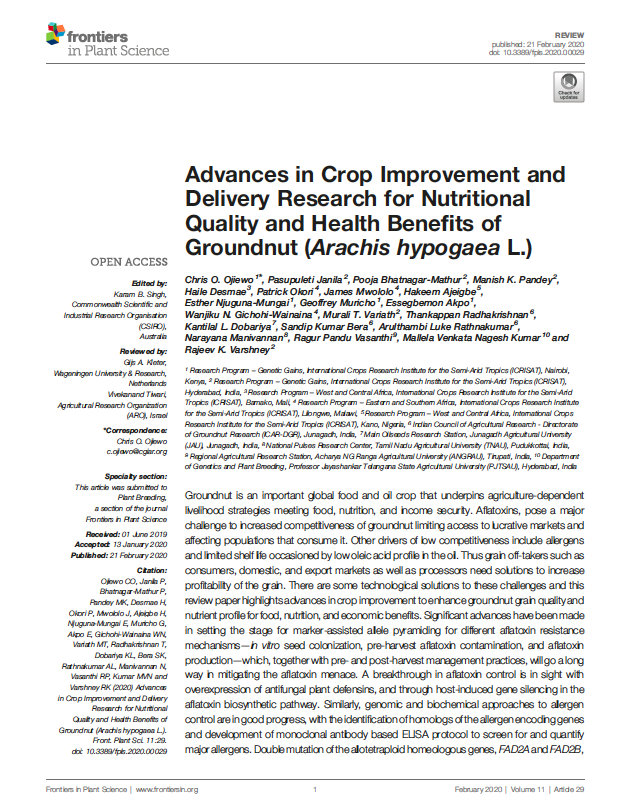 This article uses a cost-benefit analysis to evaluate different seed production models for groundnut seeds in Tanzania and Uganda.
Date produced: 2020
Project: TLIII
File type: PDF (1.65 MB)