Chapter 2 of a book that shares the experiences of TL III in facilitating smallholder farmers' access to seed of improved legume varieties through innovation platforms in seven developing countries for the past 12 years.
Date produced: 2021
Project: TLII, TLIII
File type: PDF (695.57 KB)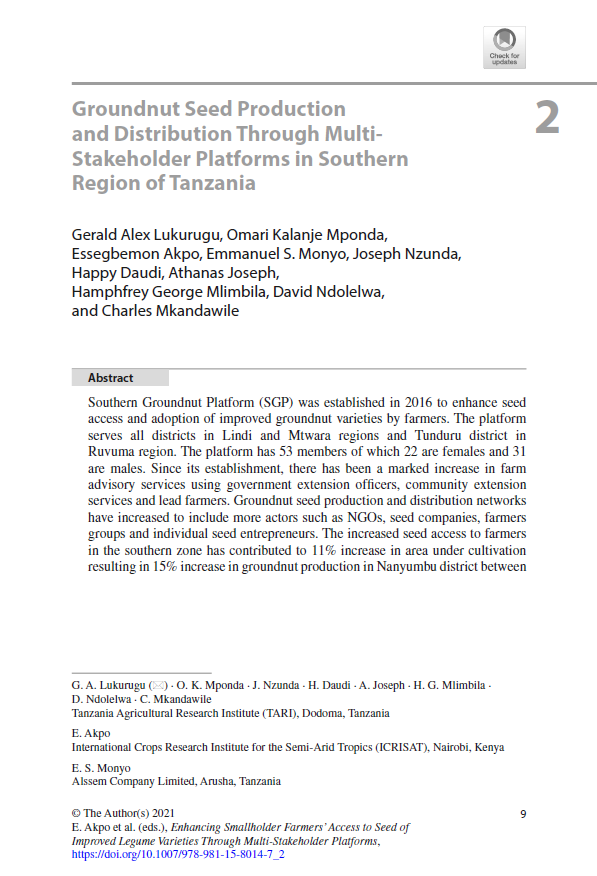 This paper analyzes factors underpinning the adoption of improved groundnut varieties among farmers to pave the way for upscaling quality seed used for increased production and commodity business in farming communities.
Date produced: 2020
Project: TLII, TLIII
File type: PDF (374.11 KB)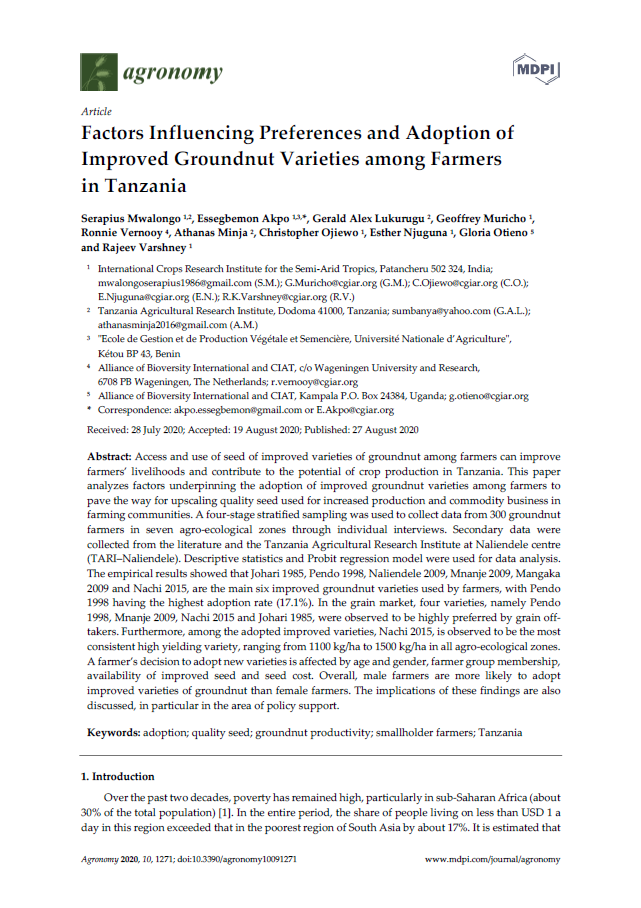 This article uses a cost-benefit analysis to evaluate different seed production models for groundnut seeds in Tanzania and Uganda.
Date produced: 2020
Project: TLIII
File type: PDF (1.65 MB)