This article describes advances in translational genomics in the groundnut to facilitate faster trait dissection, gene discovery and accelerated genetic improvement for developing climate-smart varieties.
Date produced: 2020
Project: TLIII
File type: External site / PDF (2.04 MB)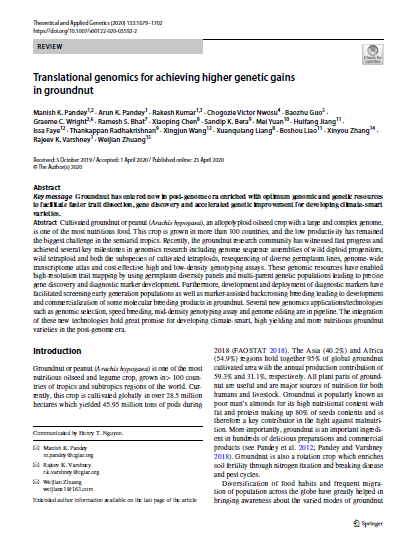 Chapter 3 of a book published after seven years of TLII, representing an important record of the project's work and achievements.
Date produced: 2016
Project: TLIII
File type: PDF (287.83 KB)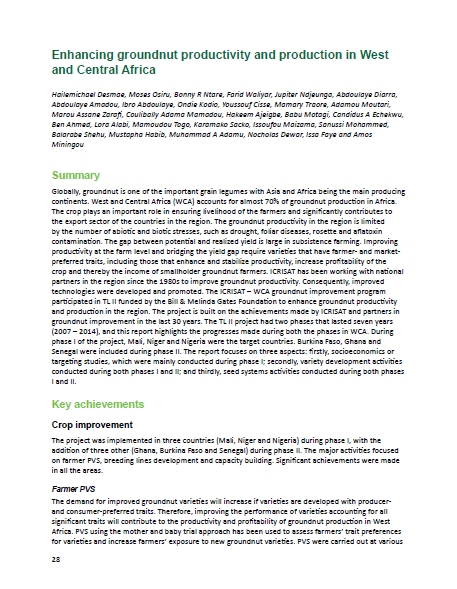 This study used a recombinant inbred line mapping population (TAG 24 × ICGV 86031) to identify markers associated with quantitative trait loci (QTLs) for yield and yield-related traits at two important locations in West Africa under well-watered and water stress conditions.
Date produced: 2015
Project: TLIII
File type: PDF (1.24 MB)