Chapter 7 of a book that shares the experiences of TL III in facilitating smallholder farmers' access to seed of improved legume varieties through innovation platforms in seven developing countries for the past 12 years.
Date produced: 2021
Project: TLIII
File type: PDF (662.70 KB)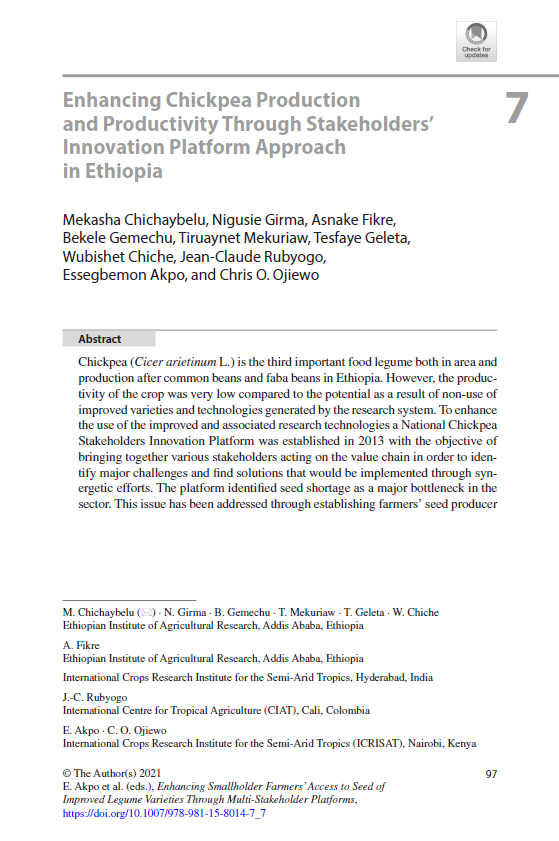 This study assesses the profitability of the community based seed multiplication and marketing enterprises (CBSME) model as an enterprise for seed production and analyses factors that influence farmers' decisions to participate in it as seed producers or buyers of seed.
Date produced: 2017
Project: TLIII
File type: PDF (117.67 KB)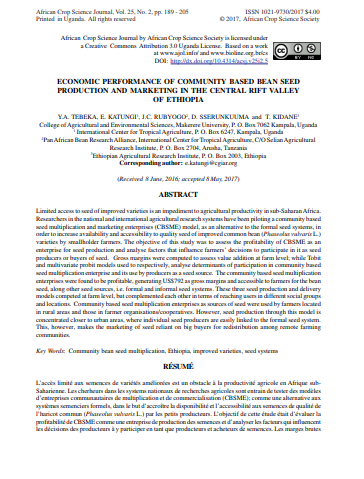 This abstract summarises the aims and achievements of the Tropical Legumes project with national breeding programs to develop improved groundnut varieties by identifying sources of resistance, developing populations, evaluating in target environments, and releasing improved farmer-preferred varieties for production.
Date produced:
Project: TLIII
File type: PDF (93.83 KB)