Using data from smallholder groundnut producers in Nigeria, we analyzed the gender yield gap by applying the exogenous switching regression model and Oaxaca–Blinder decomposition framework. Results showed a significant gender yield gap in favor of male headed households.
Date produced: 2020
Project: TLII, TLIII
File type: PDF (284.92 KB)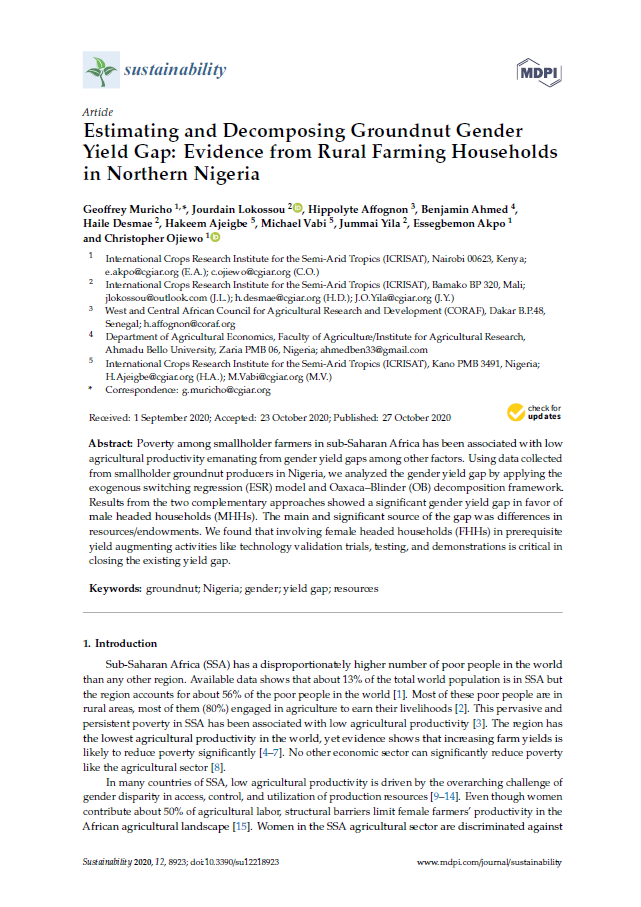 This study analyzes through descriptive statistics and an Average Treatment Effect (ATE) framework data on the adoption of improved groundnut varieties in Nigeria.
Date produced: 2020
Project: TLIII
File type: External site / PDF (1.06 MB)