This article describes a study that measured adaptive traits in N‐fixing bean lines and non-nodulating lines to explore the association of nodulation and symbiotic nitrogen fixation with the expression of traits that confer better adaptation to drought conditions.
Date produced: 2019
Project: TLIII
File type: PDF (988.15 KB)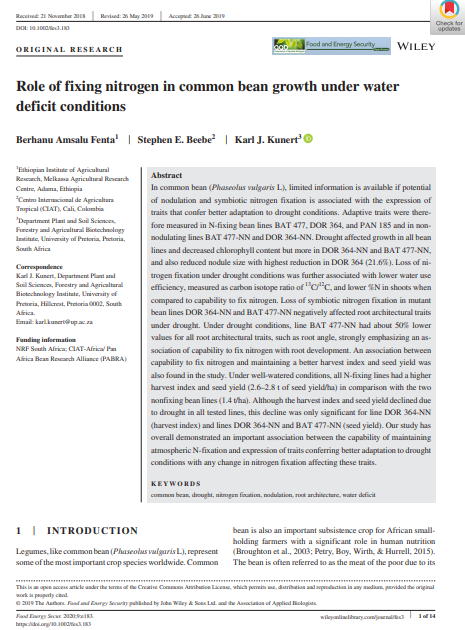 The research presented in this journal article concludes that the direct screening of root and nodule traits in the field, as well as identification of genes, proteins and also metabolites involved in such traits, is essential to gain a better understanding of the regulation of root architecture, bacteroid development and lifespan in relation to drought tolerance in soybean.
Date produced: 2016
Project: TLIII
File type: PDF (423.40 KB)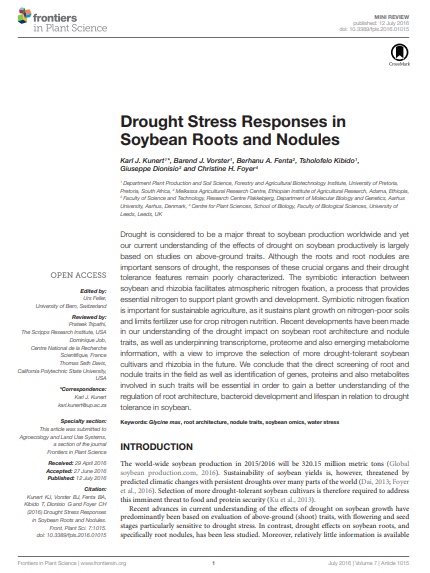 This article identifies and applies phenotypic and molecular markers for abiotic stress tolerance in soybean.
Date produced: 2011
Project: TLII
File type: PDF (910.51 KB)