Chapter 5 of a book that shares the experiences of TL III in facilitating smallholder farmers' access to seed of improved legume varieties through innovation platforms in seven developing countries for the past 12 years.
Date produced: 2021
Project: TLIII
File type: PDF (415.45 KB)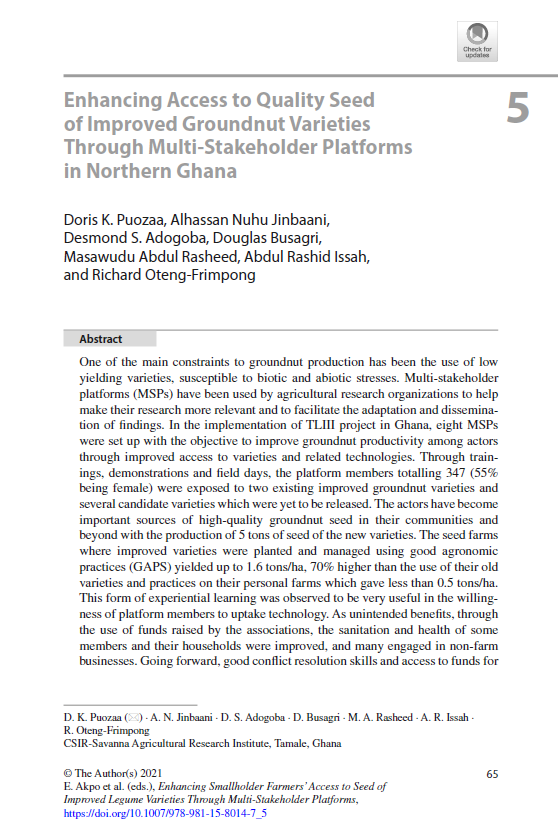 This study was designed to determine the genetic control of the stay-green trait and its relationship with leaf spot disease severity in groundnut. Results showed significant (p < 0.001) differences among the genotypes for early leaf spot (ELS), late leaf spot (LLS), leaf area under greenness (LAUG), SPAD chlorophyll meter readings (SCMR), and yield traits.
Date produced: 2019
Project:
File type: PDF (1.40 MB)