An assessment of the adoption and impacts of improved cowpea varieties on yields, net returns, and production costs in northern Nigeria, using data from 1,525 households and applying a control function approach and propensity score matching models.
Date produced: 2019
Project: TLIII
File type: PDF (203.97 KB)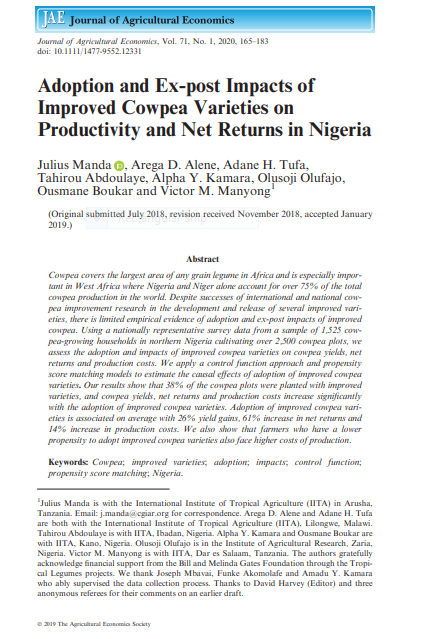 A review of the genetics, genomics, and breeding of cowpea. Reports on the search for QTLs related to desirable attributes such as drought tolerance, phosphorus use efficiency, and bacterial blight and virus resistance.
Date produced: 2017
Project: TLII, TLIII
File type: PDF (230.80 KB)