A report of experiences in developing seed delivery under the Tropical Legumes projects, which fostered public–private joint testing of market‐led seed systems, skills and knowledge enhancement, and de‐risking of private sector initiatives.
Date produced: 2019
Project: TLII, TLIII
File type: External site / PDF (628.96 KB)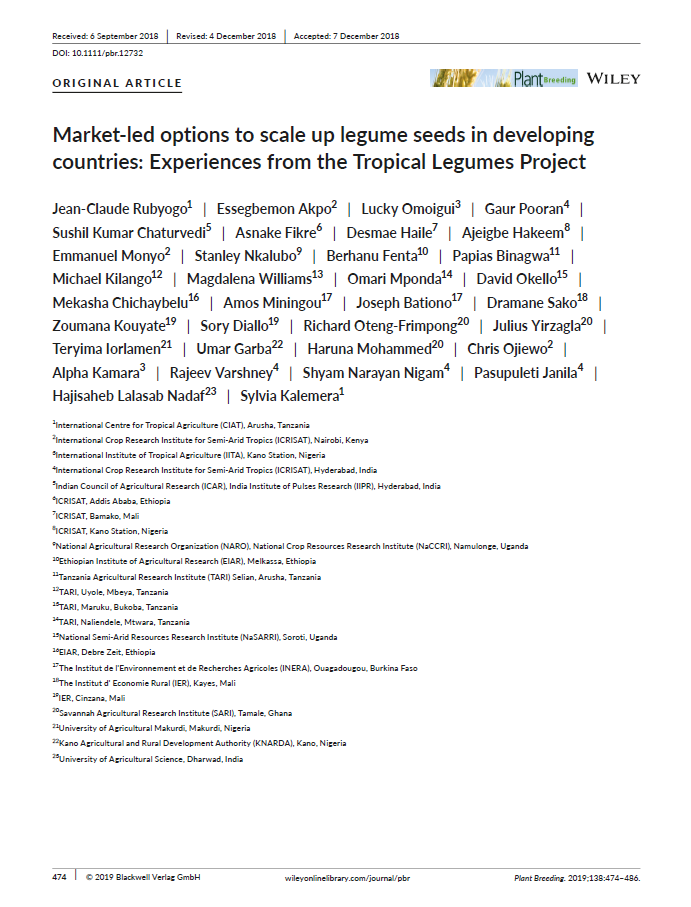 A review of a decade of significant research and development work on important grain legumes through collaborative bilateral and multilateral projects as well as the CGIAR Research Program on Grain Legumes.
Date produced: 2018
Project: TLII, TLIII
File type: PDF (1.28 MB)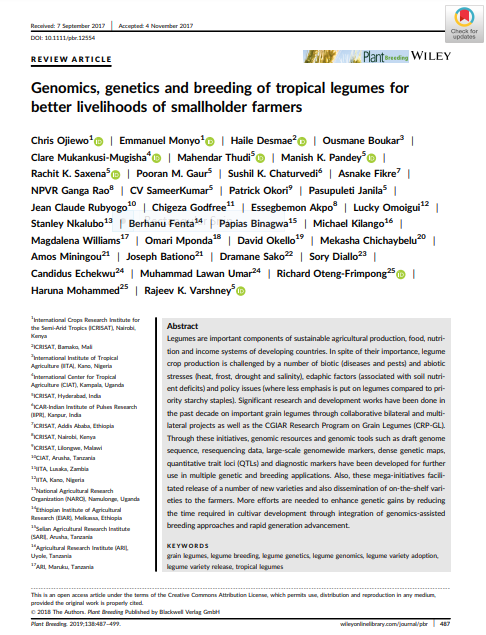 A review of work by CIAT and its national partners in Africa to overcome production constraints of common bean and address food and nutrition needs and market demands through development of multitrait bean varieties.
Date produced: 2018
Project: TLII, TLIII
File type: PDF (332.36 KB)