This paper evaluates efforts to generate whole-genome resequencing data on a recombinant inbred line population, develop a SNP‐based high‐density genetic map, and conduct fine mapping, candidate gene discovery and marker validation for early leaf spot, late leaf spot, and Tomato spotted wilt virus in peanut.
Date produced: 2018
Project: TLIII
File type: PDF (1.03 MB)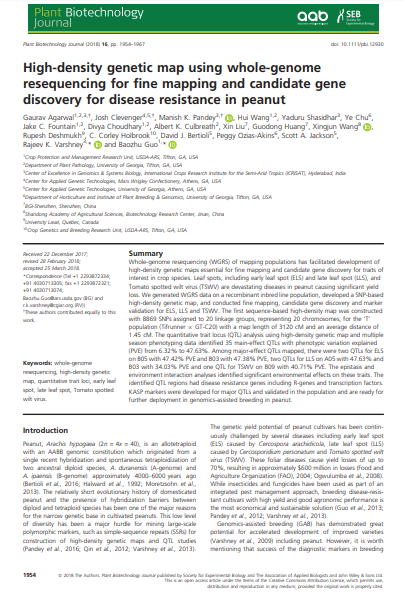 To facilitate high-throughput genotyping of Arachis species, 20 genotypes were re-sequenced and genome-wide single nucleotide polymorphisms (SNPs) were selected to develop a large-scale SNP genotyping array.
Date produced: 2017
Project: TLIII
File type: PDF (2.07 MB)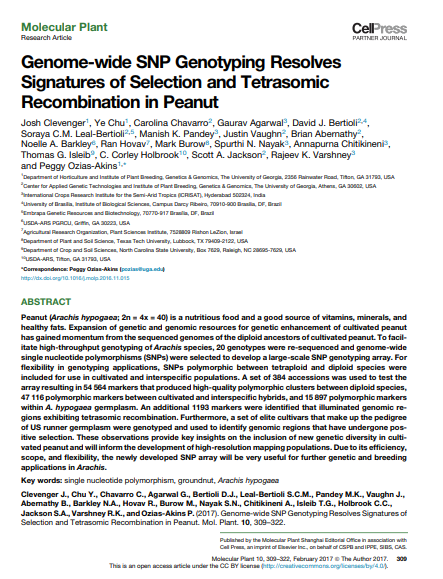 The article discusses the development of a high-density SNP array 'Axiom_Arachis' with 58 K SNPs and deminstrates its utility in a groundnut genetic diversity study.
Date produced: 2017
Project: TLIII
File type: PDF (3.50 MB)