Terminal drought is a major constraint to chickpea productivity. In this article, QTL-seq approach was used to identify candidate genomic regions for 100-seed weight (100SDW) and total dry root weight to total plant dry weight ratio (RTR) under rainfed conditions.
Date produced: 2016
Project: TLIII
File type: PDF (1,022.53 KB)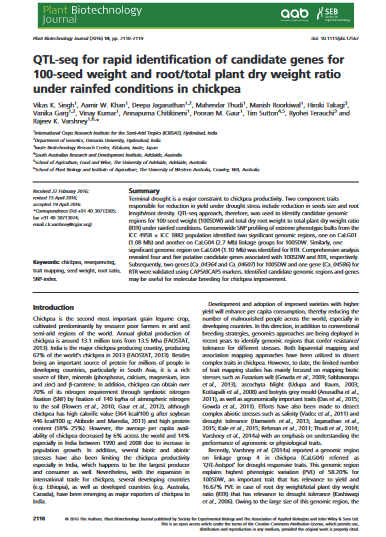 This manual provides comprehensive information on improved seed production technologies for growing a healthy seed crop of chickpea and storage of chickpea seed. The manual will be useful to all chickpea seed growers involved in formal and informal seed systems.
Date produced: 2010
Project: TLII
File type: PDF (1.46 MB)