This study was designed to determine the genetic control of the stay-green trait and its relationship with leaf spot disease severity in groundnut. Results showed significant (p < 0.001) differences among the genotypes for early leaf spot (ELS), late leaf spot (LLS), leaf area under greenness (LAUG), SPAD chlorophyll meter readings (SCMR), and yield traits.
Date produced: 2019
Project:
File type: PDF (1.40 MB)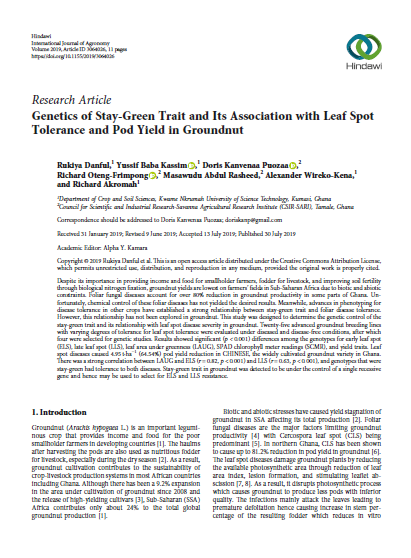 Erratic rainfall is often a limiting factor in the semi-arid regions where most groundnut cultivation occurs. Ensuring availability of cultivars that possess inherent tolerance to drought stress has become a priority. Field and box experiments were conducted under drought and non-drought conditions to identify physiological and agronomic traits correlated with pod yield.
Date produced: 2018
Project: TLIII
File type: PDF (2.58 MB)