This poster abstract details the impacts of the Tropical Legumes projects on groundnut production and productivity in Nigeria.
Date produced: 2017
Project: TLIII
File type: PDF (117.63 KB)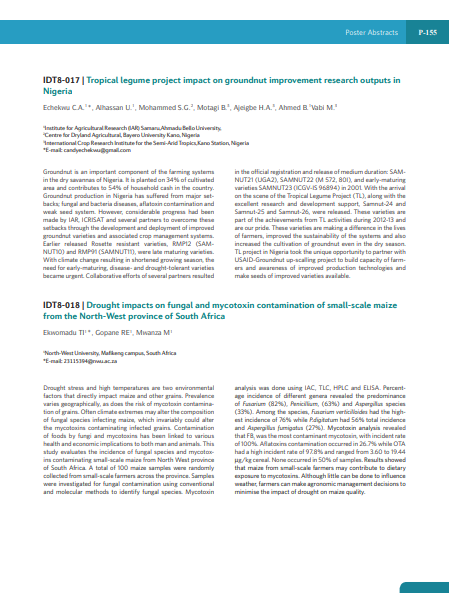 This abstract assesses the results of an evaluation of 541 advanced breeding lines, along with local landraces and improved varieties. The evaluation assessed reactions to drought, rosette and foliar diseases.
Date produced: 2015
Project: TLIII
File type: PDF (612.60 KB)