This study provides significant insights into the phylogenetic relationship among accessions, genomes, sub species and sections. These InDel markers are a useful resource for the groundnut research community – for genetic analysis and breeding applications.
Date produced: 2017
Project: TLIII
File type: PDF (2.73 MB)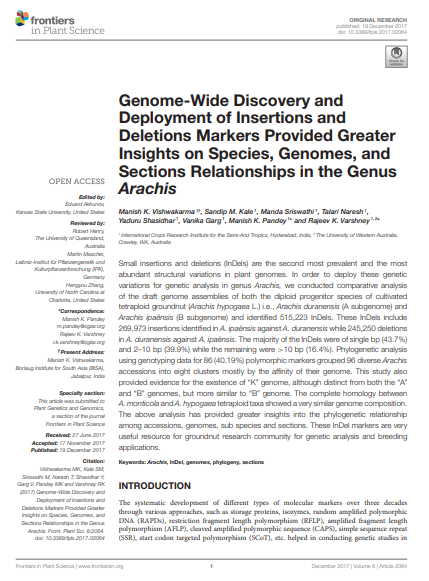 The article discusses the development of a high-density SNP array 'Axiom_Arachis' with 58 K SNPs and deminstrates its utility in a groundnut genetic diversity study.
Date produced: 2017
Project: TLIII
File type: PDF (3.50 MB)