Chapter 8 of a book published after seven years of TLII, representing an important record of the project's work and achievements.
Date produced: 2016
Project: TLIII
File type: PDF (324.44 KB)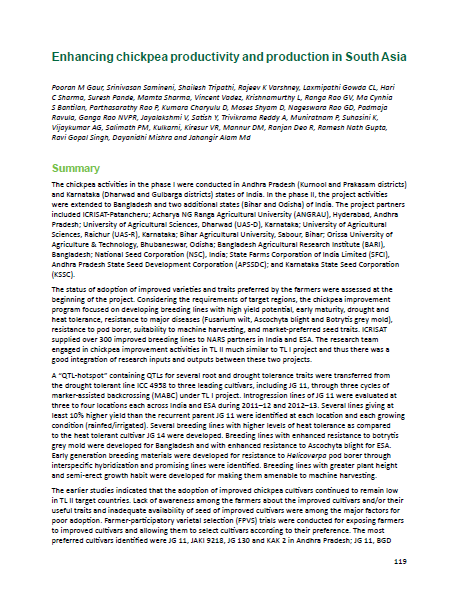 This manual provides comprehensive information on improved seed production technologies for growing a healthy seed crop of chickpea and storage of chickpea seed. The manual will be useful to all chickpea seed growers involved in formal and informal seed systems.
Date produced: 2010
Project: TLII
File type: PDF (1.46 MB)