A study of the remarkably fast spread of improved chickpea varieties in Ethiopia, where adoption rose from 30% to 80% within seven years. It details how an attractive technology suitable for rural households in a conducive environment enabled adoption.
Date produced: 2019
Project: TLIII
File type: PDF (1.87 MB)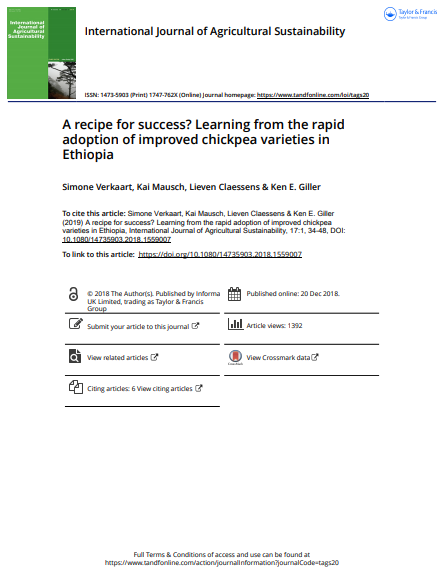 An analysis of the impact of improved chickpea in Ethiopia using three rounds of panel data: estimating determinants of adoption; estimating impact on household income and poverty; and disaggregating results by landholding.
Date produced: 2017
Project: TLII
File type: PDF (701.39 KB)