A review providing highlights of the achievements made by IITA's breeding program and insights into what needs to be done to enhance yield improvement for soybean in Africa using demand‐driven breeding approaches.
Date produced: 2017
Project: TLII, TLIII
File type: PDF (1.97 MB)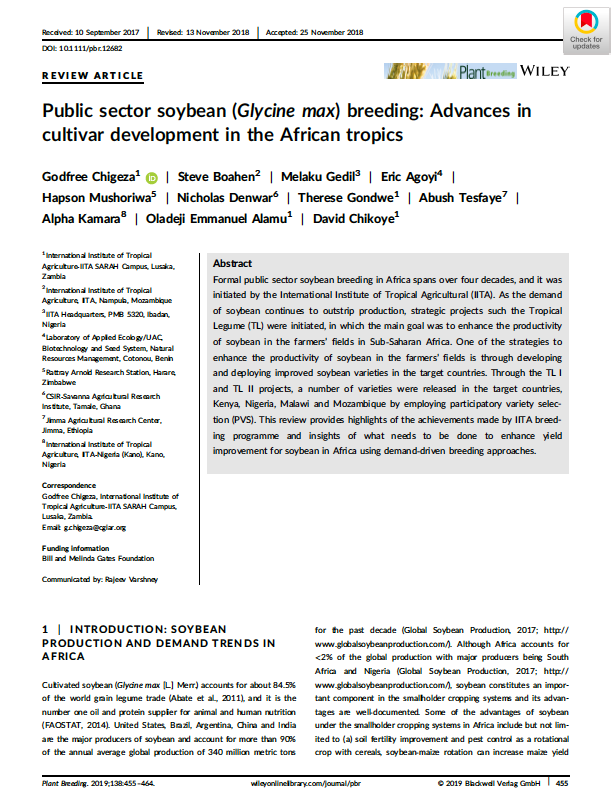 This study examined the agronomic responses of three contrasting soybean [Glycine max (L.) Merr.] varieties to plant populations in two distinct agro‐ecological locations (at Samaru Zaria and Samaru‐Kataf) within the Guinea savanna region of northern Nigeria in the 2009, 2010, and 2011 growing seasons.
Date produced: 2014
Project: TLII
File type: PDF