Over a period of 12 years (2007–2019), the Tropical Legumes projects led to the development of new, improved groundnut varieties, 11 of which were developed and released in Tanzania. During a project visit to farmers in Masasi, Tanzania, the farmers explained how they are now reaping huge benefits from the improved varieties.
Date produced: 2020
Project: TLII, TLIII
File type: External site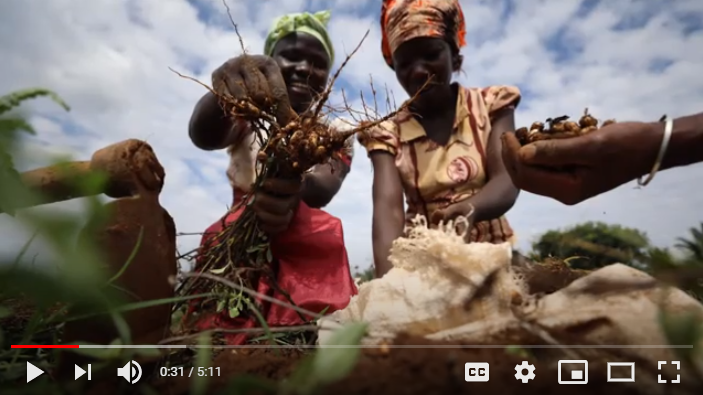 The Tropical Legumes projects identified strategic partnerships as a way to reach women farmers. In northern Ghana, to address women's limited access to finance, the initiatives worked with small-scale community financial institutions called Village Savings and Loans Associations (VSLAs) to extend loans to women farmers. This video tells the story of the success of the VSLAs in Ghana.
Date produced: 2019
Project: TLIII
File type: External site