To achieve faster genetic gains in legumes in rainfed conditions, this review proposes the integration of modern genomics approaches, high throughput phenomics, and simulation modelling to support crop improvement that leads to improved varieties that perform with the appropriate agronomy.
Date produced: 2018
Project: TLIII
File type: PDF (1.04 MB)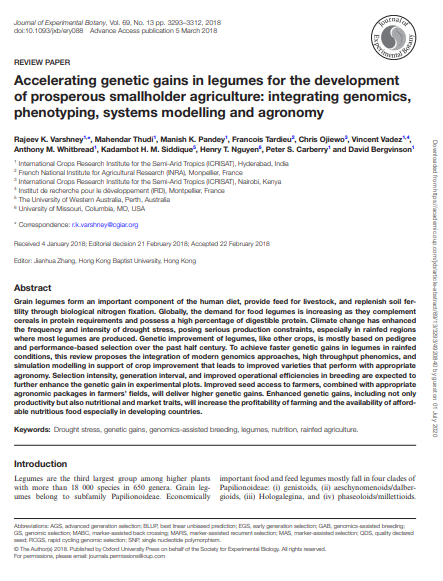 Chapter 8 of a book published after seven years of TLII, representing an important record of the project's work and achievements.
Date produced: 2016
Project: TLIII
File type: PDF (324.44 KB)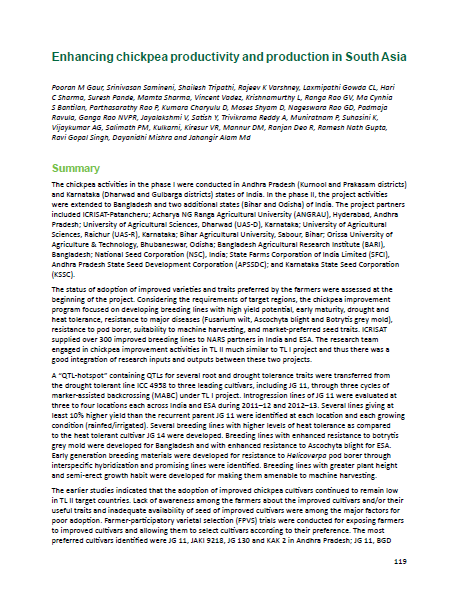 This study used a recombinant inbred line mapping population (TAG 24 × ICGV 86031) to identify markers associated with quantitative trait loci (QTLs) for yield and yield-related traits at two important locations in West Africa under well-watered and water stress conditions.
Date produced: 2015
Project: TLIII
File type: PDF (1.24 MB)