This study was conducted to elucidate the effect of varying shade conditions of some selected cowpea lines in relation to their vegetative growth and yield. The study revealed positive phenotypic correlation coefficients of higher magnitudes for varieties grown under the single and double shading conditions.
Date produced: 2014
Project: TLII
File type: PDF (235.20 KB)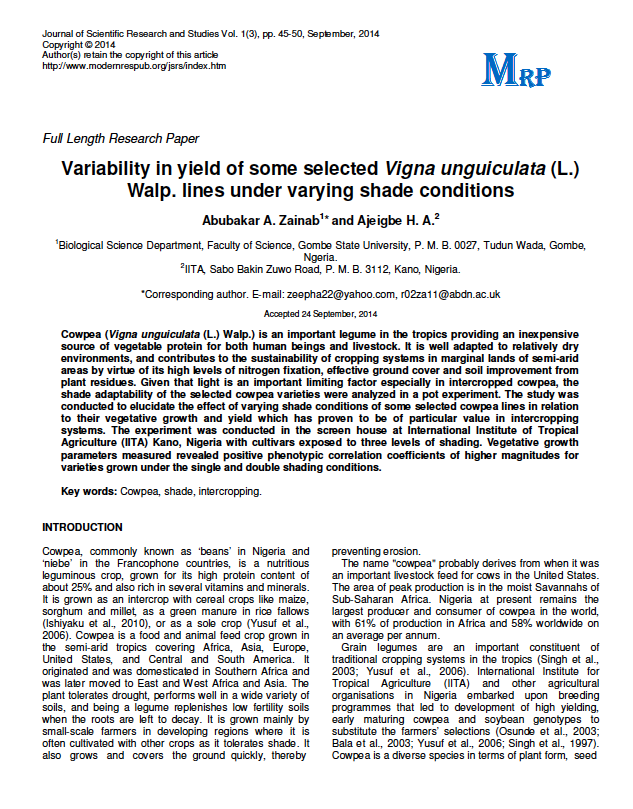 This paper presents the results of two different but related experiments in northern Nigeria, one in the 2011 rainy season and the second in the 2012 dry season, to estimate the genetic variability and heritability of traits in selected cowpea lines.
Date produced: 2012
Project: TLII
File type: PDF (127.73 KB)