This paper evaluates the extent to which smallholder farmers misidentify their wheat varieties in Ethiopia and explores the associated factors and their implications.
Date produced: 2020
Project: TLII, TLIII
File type: PDF (555.48 KB)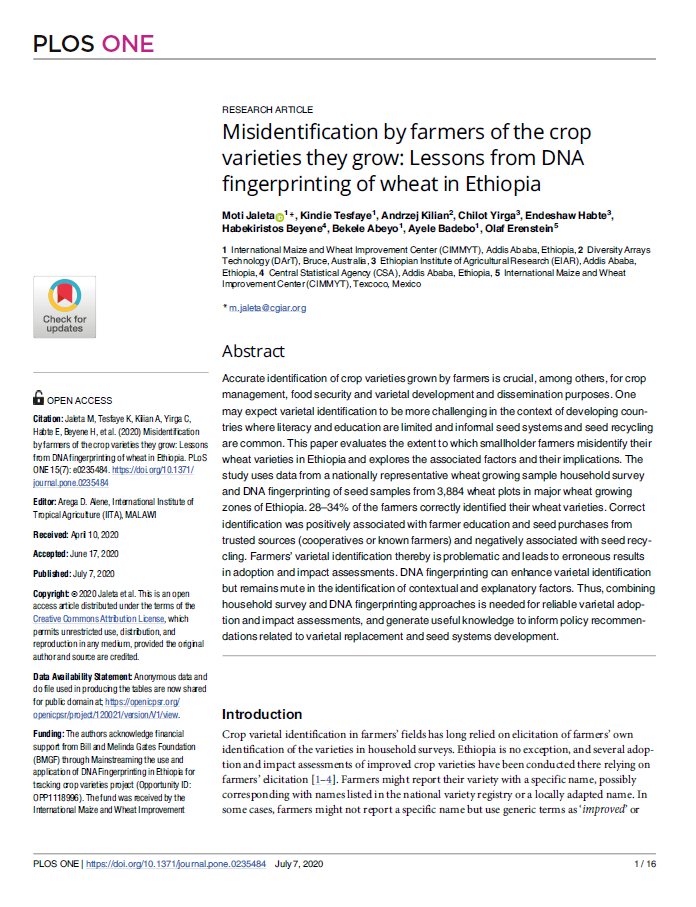 This report documents the adoption of improved cowpea varieties in Nigeria using two approaches: a traditional survey approach in which information was directly elicited from farmers, and a DNA fingerprinting approach.
Date produced: 2019
Project: TLII, TLIII
File type: PDF (2.18 MB)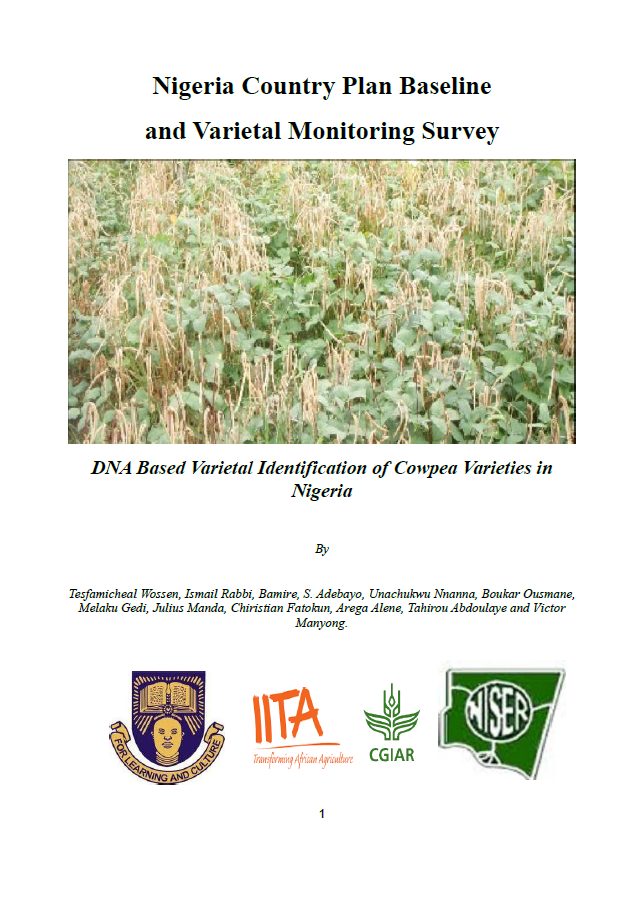 This article presents the results of a data capture experiment on sweet potato varietal identification in southern Ethiopia. The results point towards a wider use of DNA fingerprinting in adoption and impact assessments.
Date produced: 2018
Project: TLII, TLIII
File type: PDF (364.31 KB)