This study was designed to determine the genetic control of the stay-green trait and its relationship with leaf spot disease severity in groundnut. Results showed significant (p < 0.001) differences among the genotypes for early leaf spot (ELS), late leaf spot (LLS), leaf area under greenness (LAUG), SPAD chlorophyll meter readings (SCMR), and yield traits.
Date produced: 2019
Project:
File type: PDF (1.40 MB)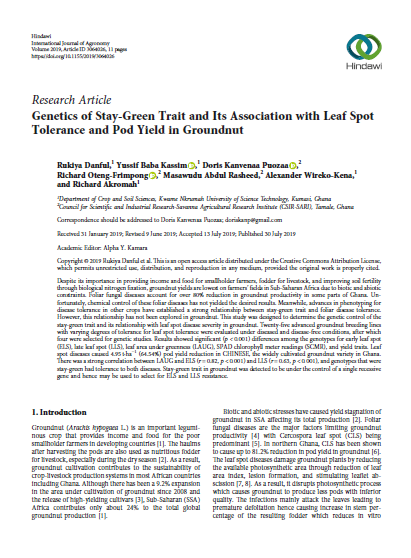 Groundnut pods and haulms are important sources of income for smallholder farmers in Ghana, with an emerging market for groundnut haulms as livestock feed. A population of 30 groundnut genotypes were evaluated for yield (pod and haulm) and its components as well as good haulm nutritive value.
Date produced: 2017
Project: TLIII
File type: PDF (1.31 MB)