This study quantified genotypic differences in symbiotic nitrogen fixation (SNF) ability of climbing beans through field trials conducted at two locations in Colombia.
Date produced: 2018
Project: TLIII
File type: PDF (754.27 KB)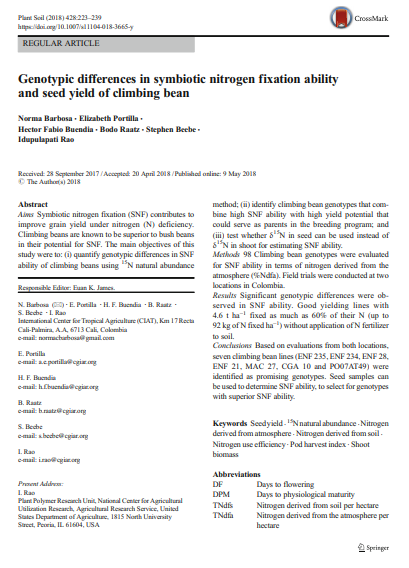 This study identified phenotypic markers for enhanced drought tolerance in nodulated soya beans. Leaf and nodule parameters were compared in three genotypes: Prima 2000, glyphosate‐resistant A5409RG, and Jackson.
Date produced: 2011
Project: TLII
File type: PDF