Erratic rainfall is often a limiting factor in the semi-arid regions where most groundnut cultivation occurs. Ensuring availability of cultivars that possess inherent tolerance to drought stress has become a priority. Field and box experiments were conducted under drought and non-drought conditions to identify physiological and agronomic traits correlated with pod yield.
Date produced: 2018
Project: TLIII
File type: PDF (2.58 MB)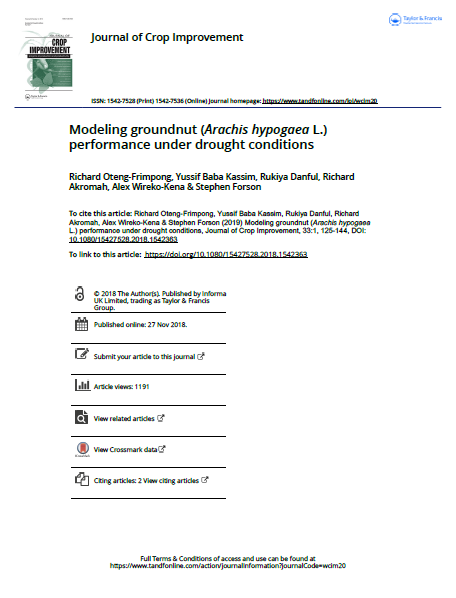 This study evaluated diverse cowpea genotypes developed over the past four decades in the Nigerian Sudan Savannas for their agronomic performance and to identify groups of cultivars with similar quantitative characters.
Date produced: 2017
Project: TLIII
File type: PDF