Chapter 4 of a book that shares the experiences of TL III in facilitating smallholder farmers' access to seed of improved legume varieties through innovation platforms in seven developing countries for the past 12 years.
Date produced: 2021
Project: TLIII
File type: PDF (322.34 KB)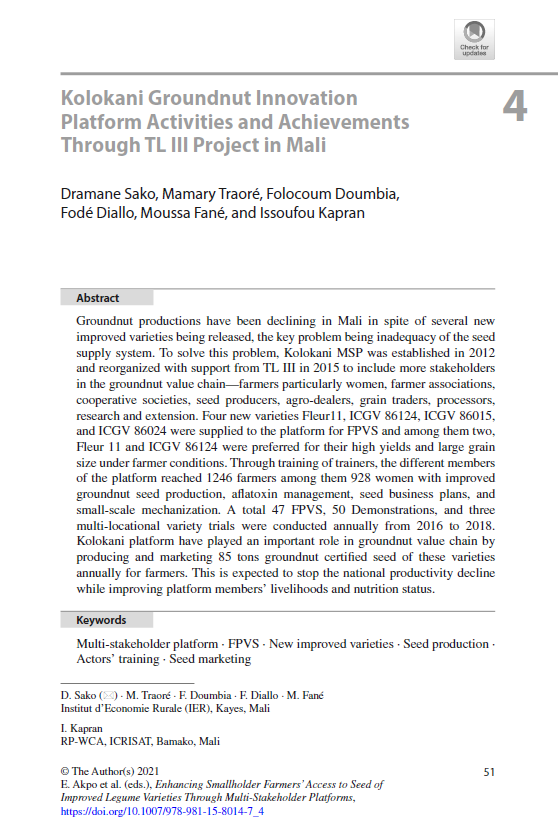 This article uses a cost-benefit analysis to evaluate different seed production models for groundnut seeds in Tanzania and Uganda.
Date produced: 2020
Project: TLIII
File type: PDF (1.65 MB)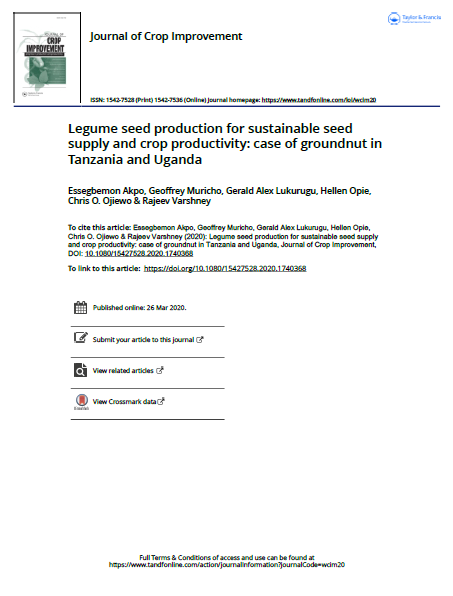 Recent surge in dry cowpea seed price, grain and fodder demand in Niger Republic has resulted in the search for appropriate cultivars for dry season production for seed, grain, and fodder. Studies have found that dry season cowpea production stands first as an alternative for farmers to increased income, grain, seeds, and fodder and enrich the soil for the next rainy season.
Date produced: 2011
Project: TLII
File type: External site