This article presents the results of field experiments conducted to evaluate the response of selected groundnut varieties to Polythene Mulching (PM) on Broad Bed and Furrows (BBF) in the Sudan Savanna of Nigeria.
Date produced: 2017
Project: TLIII
File type: PDF (165.59 KB)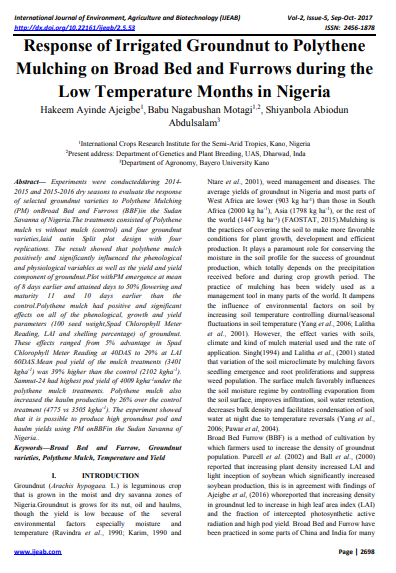 This study was aimed at establishing the factors influencing the occurrence of Groundnut Rosette Virus Disease in Uganda. Trials were established for three seasons in four groundnut growing locations situated in different agro-ecologies in Uganda.
Date produced: 2016
Project: TLIII
File type: PDF