The results presented in this paper show a close interaction between environmental conditions and the genotypic response to intermittent drought, suggesting the need to carefully choose environments that truly represent target environments.
Date produced: 2012
Project: TLII
File type: PDF (663.80 KB)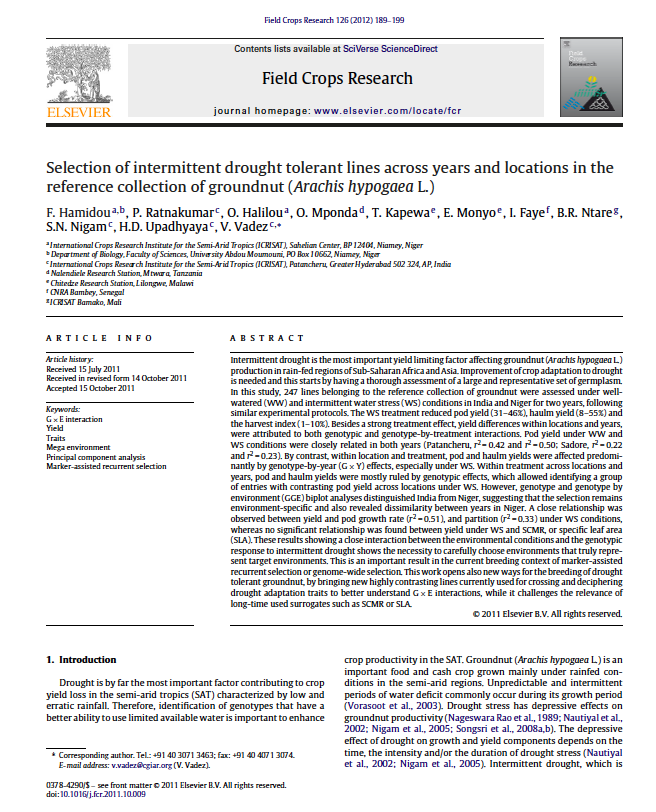 This article identifies and applies phenotypic and molecular markers for abiotic stress tolerance in soybean.
Date produced: 2011
Project: TLII
File type: PDF (910.51 KB)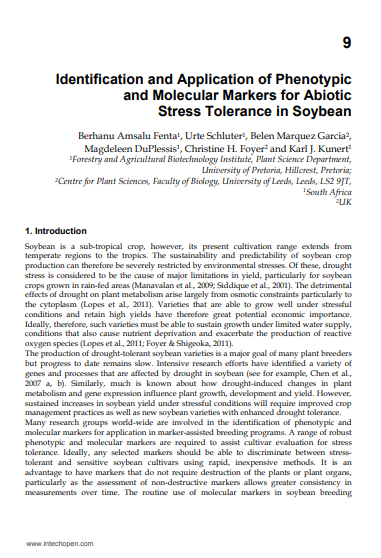 This study identified phenotypic markers for enhanced drought tolerance in nodulated soya beans. Leaf and nodule parameters were compared in three genotypes: Prima 2000, glyphosate‐resistant A5409RG, and Jackson.
Date produced: 2011
Project: TLII
File type: PDF