This article describes a new SNP genotyping platform that has been set up that allows breeders without their own genotyping infrastructure to outsource such services to improve the efficiency and quality of seed handling activities, breeding, and seed dissemination through molecular tools.
Date produced: 2019
Project: TLIII
File type: PDF (3.26 MB)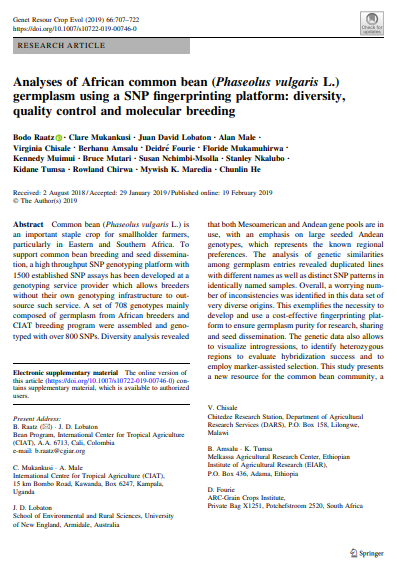 This study describes a protocol for extracting high quality DNA from common bean using a DNA extraction buffer that contains sodium dodecyl sulphate and proteinase K to inactivate proteins and high salt concentration to precipitate the exopolysaccharides.
Date produced: 2018
Project: TLIII
File type: PDF (513.44 KB)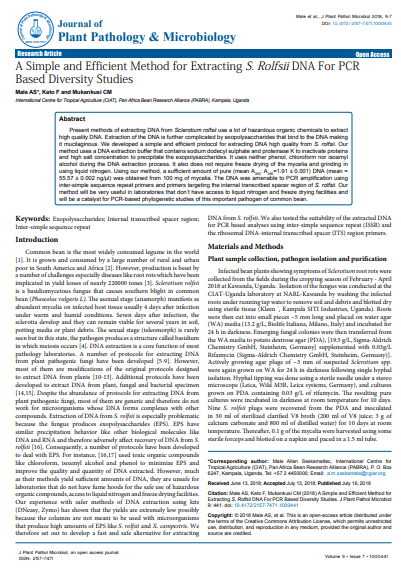 This study assesses the agronomic qualities of advanced genetic pyramids developed from a four-way cross for multiple disease resistance in common bean.
Date produced: 2017
Project: TLIII
File type: PDF (182.90 KB)