The findings presented in this study reveal that varietal adaptation to environmental stresses should also strive to reduce cooking time, as well as enhance keeping quality and grain color to improve benefits for the poor. The study argues that prioritizing the improvement of production attributes as a short-term goal seems an efficient strategy when multi-attribute based breeding is a long process.
Date produced: 2011
Project: TLII
File type: PDF (144.12 KB)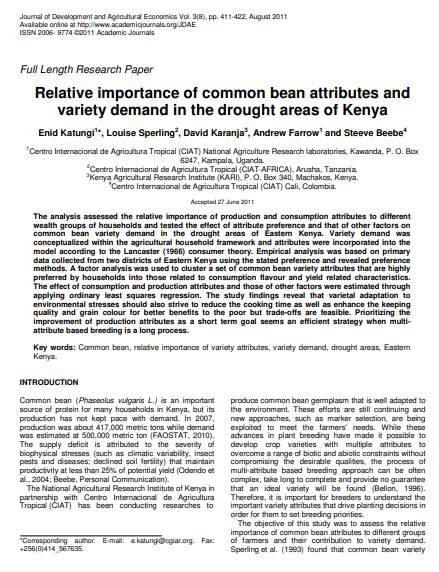 Baseline report summarizing research and systematically assessing the smallholder farmer context and the constraints that hinder common bean productivity improvements in Eastern Kenya and Ethiopia.
Date produced: 2010
Project: TLII
File type: PDF (1.92 MB)