Chapter 12 of a book that shares the experiences of TL III in facilitating smallholder farmers' access to seed of improved legume varieties through innovation platforms in seven developing countries for the past 12 years.
Date produced: 2021
Project: TLIII
File type: PDF (358.10 KB)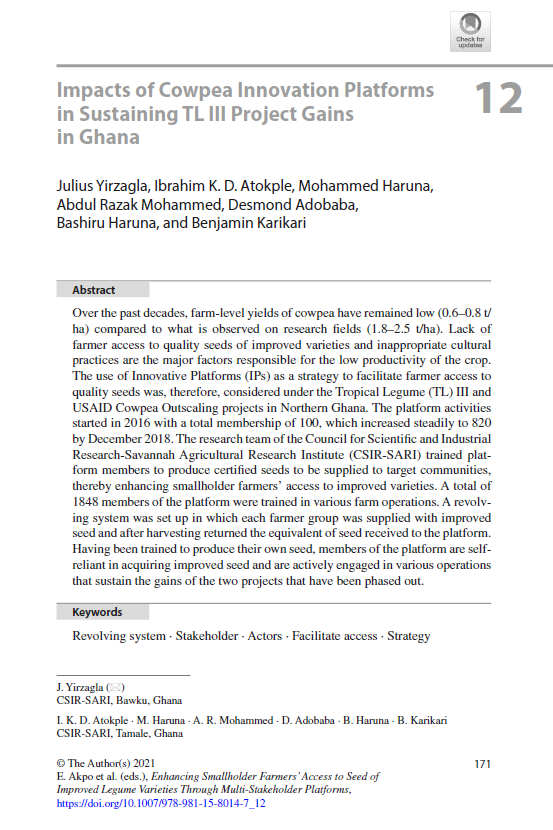 A review of the genetics, genomics, and breeding of cowpea. Reports on the search for QTLs related to desirable attributes such as drought tolerance, phosphorus use efficiency, and bacterial blight and virus resistance.
Date produced: 2017
Project: TLII, TLIII
File type: PDF (230.80 KB)