This article describes a new SNP genotyping platform that has been set up that allows breeders without their own genotyping infrastructure to outsource such services to improve the efficiency and quality of seed handling activities, breeding, and seed dissemination through molecular tools.
Date produced: 2019
Project: TLIII
File type: PDF (3.26 MB)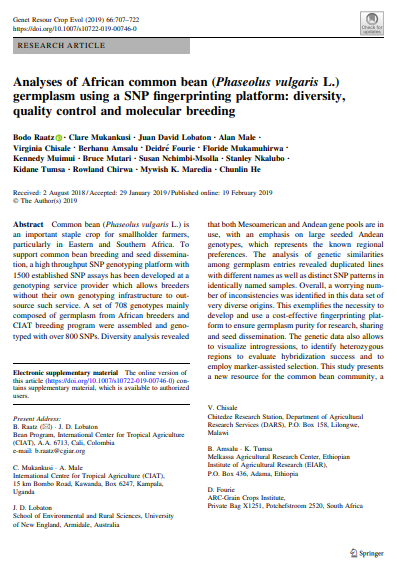 A review of work by CIAT and its national partners in Africa to overcome production constraints of common bean and address food and nutrition needs and market demands through development of multitrait bean varieties.
Date produced: 2018
Project: TLII, TLIII
File type: PDF (332.36 KB)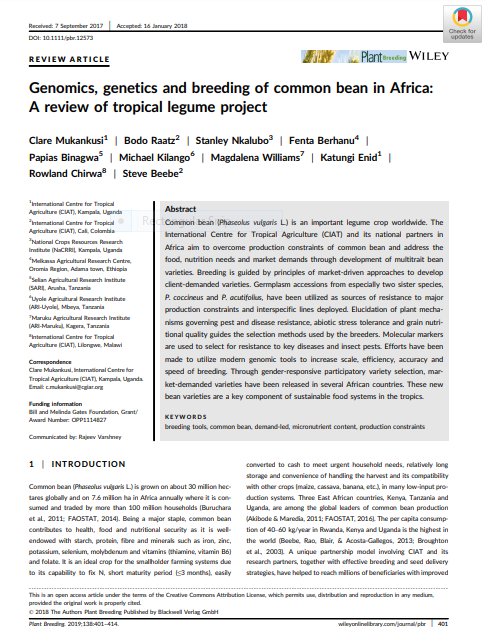 Chapter 6 of a book published after seven years of TLII, representing an important record of the project's work and achievements.
Date produced: 2016
Project: TLIII
File type: PDF (551.38 KB)